The aviation industry has experienced a great surge in recent years. Aspirants are taking an interest in joining the aviation industry in either way. Despite the industry's offering some challenging roles, many young ladies want to be a part of it and are keen on joining as air hostesses.
Being an air hostess will let you enjoy a worldwide experience with heaps of opportunities. You can explore different destinations, both domestic and international, along with meeting new people and exploring different cuisines of different nations.
How to Become an Air Hostess
To become an air hostess, you should enroll in an air hostess institute wherein you will get know-how of the complete aviation industry and its procedures. To start off with a new career, you certainly need expert guidance and support. Once you enroll in an institute, you will be paired with mentors who will groom you and prepare you to give your best to your job profile as an air hostess.
You will get to explore multiple courses to start with, through which the journey to becoming a professional becomes easier. You will be given both theoretical and practical hands-on experience, which will groom you into a professional.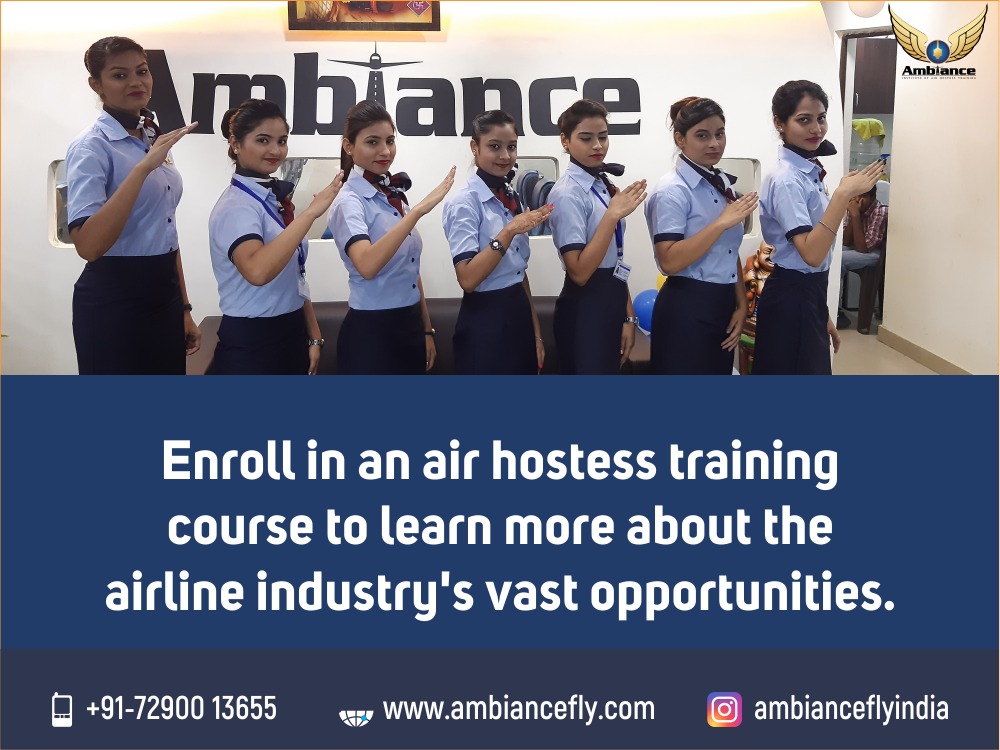 Pursue a career in the aviation industry.
The role and responsibilities of an air hostess are not easy. Even taking the journey to become one is a daunting task. Thus, one should pursue the career course in air hostess with the utmost dedication and confidence. You should be ready to give your 100% to become a professional air hostess.
The moment you get into the air hostess course institute in Delhi, the expert trainers will train you on airport rules and regulations, safety and security, cabin crew, soft skill development, ground training, and many other things. An air hostess had to carry her responsibilities, such as coordinating with the security, handling every passenger, managing the emergency situation, etc., with the utmost dedication and with high concentration. Thus, take your training properly to become a perfect professional.