In modern times, being an air hostess is quite adventurous. Every other person needs to move out of their comfort zone to earn the monetary benefits. Traveling is not taken as a gesture, but when it comes to travelling via air plane, it will give a fantastic feel. But travelling by airplane is a costly venture.
Being an air hostess will allow you to travel the world via air without worrying about the cost, and that too, in lieu of a salary. Though there are multiple kinds of jobs associated with the aviation industry, being an air hostess is something different.
What exactly does an air hostess do?
An air hostess is a professional who takes care of the passengers on board a flight. Their role involves maintaining the comfort and safety of the passengers. Also, they are liable to maintain a calm environment in any kind of emergency situation.
Is being an air hostess easy?
No, being an air hostess is not an easy job. Most people think that anybody can become one without any extra effort. Rather, the reality is just the opposite. It is the profile that calls for different personality traits that an applicant is required to possess. Every air hostess needs to maintain a certain level of aptitude to serve different kinds of people on a flight. Every air hostess needs to undergo specialized training from a specialized air hostess training institute.
Under the training, the applicants are provided with hands-on experience with passenger handling and managing other important duties.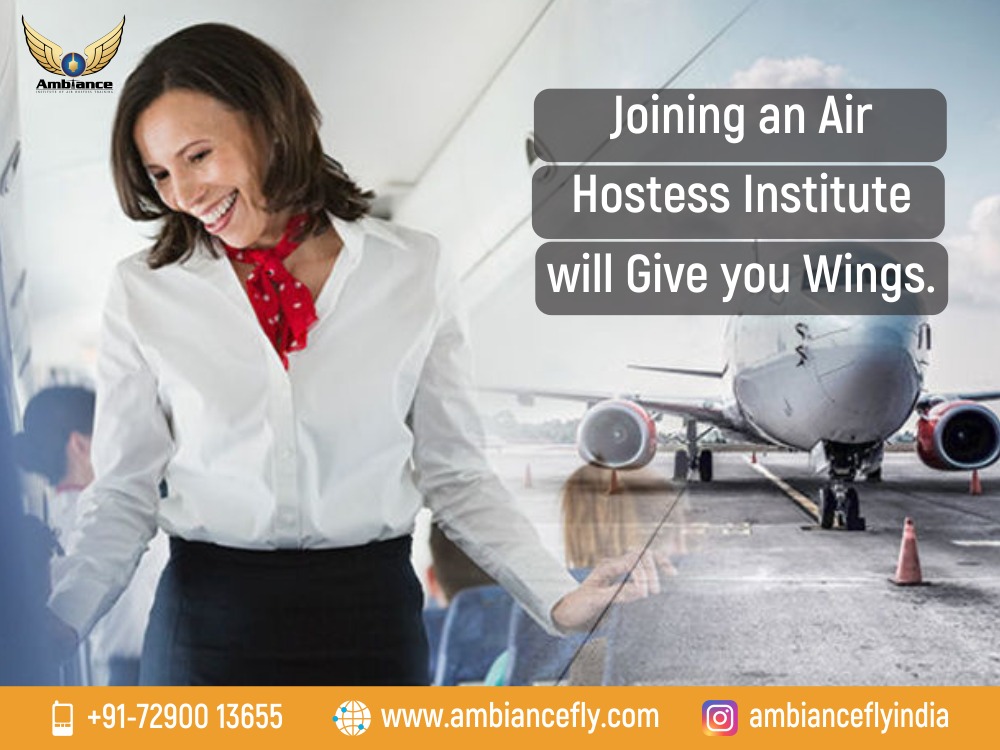 Can I become an air hostess after 12th grade?
Yes, you can become an air hostess after completing your class 12th. Once you are done with your 12th class education, you can choose the best air hostess training institute in India and kick start your journey to become one.
Join the best institute and spread your wings.